Alabama Alpha Chapter History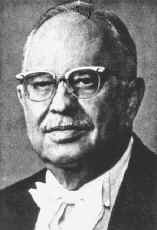 The Alabama Alpha Chapter of Phi Kappa Psi was founded in 1964. Dr. John Frasier Ramsey, an esteemed History professor at the University of Alabama for many years, founded this Chapter with high expectations and lofty goals. Dr. Ramsey's belief in the Brotherhood of Phi Kappa Psi remains in the hearts of all our members throughout their lives.
As a somewhat young Chapter, we are always looking for men who are ready to "jump in with both feet" and prepare to become future Chapter leaders.
In our 41-plus years at the University of Alabama we have initiated over 500 members. Alabama Alpha alumni are located across the United States and abroad
Click here to see the Composite Photo of the 1963 Colony members
Click here to download the four page Short History of the Chapter.
Click here to download A Historical Monograph of the Beginning of the Phi Kappa Fraternity at the University of Alabama by Franklin T. Taylor.